Baristas
Wait staff
Chefs
FOH
Kitchen hands
Awesome jobs for awesome people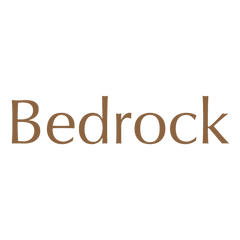 Barista/ Front of House/ Receptionist
at Bedrock Group
Date Posted

26 May

Location

London, GB

Address

33 Glasshouse St, London W1B 5DG

Job Type

Full-time

Compensation

£25000

Compensation Type

Salary
We're looking for an experienced barista to join our beautiful office in the heart of London, just a stones throw from Piccadilly Circus. The office is a calm and peaceful place of work, with a footfall of about 40-50 people per day.
You will be catering for office staff, and visiting clients.

Although we are primarily seeking a candidate with barista experience, there is in fact much more diversity to the role; so if you are looking for a job with more variance in tasks, this may be an exciting opportunity!

We are ideally seeking a candidate who can:
- help create a warm and friendly atmosphere in our office kitchen for around 40 employees
- make coffees on request of employees
- liaise with office manager to help maintain snack and drink stocks
- cover office reception to greet clients/ answer phone calls
- serve coffees/ drinks to clients and guests in meeting rooms
- clear meeting rooms after use
- help maintain a high level of organisation and presentation of communal areas in the office, largely the kitchen
- help with ad hoc reception tasks eg. sending mail/ booking meeting rooms/ making lunch and dinner reservations/ booking travel

The candidate will ideally have some barista experience, (we have a fantastic La Marzocco machine in our kitchen) they will be very well presented, charismatic, engaging, personable, able to multitask, and able to prioritise tasks at hand.

We are very much looking forward to hearing from you!


Location
View directions
Share this job
Want to spread the word or know someone who would be interested in applying for this job?
Apply to this job
Easy application - no signup required!
Sign up for job alerts?
Get the latest cafe all-rounder jobs sent straight to your inbox.
Related jobs