Baristas
Wait staff
Chefs
FOH
Kitchen hands
Awesome jobs for awesome people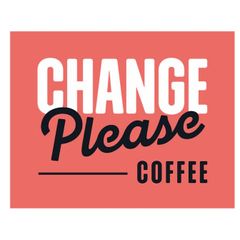 Mentor Barista
at Change Please CIC
Date Posted

25 May

Location

London, GB

Address

Finchley Rd, London NW3 5HS

Job Type

Full-time
Change Please is an award-winning social enterprise founded to address the growing rise of homelessness throughout the UK.
Change Please is empowering people experiencing homelessness by training them to be baristas. We provide full barista training, jobs paying London Living Wage and support with housing, bank accounts and mental wellbeing.

THE ROLE - Mentor Barista

You will be running your site throughout the day, serving a perfect coffee quality with an outstanding customer service, while training people experiencing homeless to be baristas.

All our sites demand only the absolute best, meaning the role needs the following base skills:

- Friendly and Polite Customer Service
- Amazing Coffee Skills and Coffee Quality
- Ability to teach and train new skills to trainees that might lack self confidence or general working skills
- Able to work as a Valid Team Member being adaptable to change
- Very Good People Skills - being confident as well as flexible
- Be Punctual and Able Regular and Consistent Attendance
- Speed of Service
- Attention to Detail, be always aware of what is happening around you.
- Follow Health & Safety Guidelines
- Be Able to Provide High Quality Coffee Training to our New Trainee

We will not expect candidates to have direct experience of this work, however we will be interested in:

- An interest in Change Please's mission
- Any training experience
- An interest in other people's personal development
- Keen to undergo extra training on how to train others
- Empathy and understanding with the people Change Please works with

This in not an ordinary Barista role!

Salary : £11.55 per hour

Please send a cover letter stating the reasons why you are the right candidate for this role.

Location
View directions
Share this job
Want to spread the word or know someone who would be interested in applying for this job?
Apply to this job
Easy application - no signup required!
Sign up for job alerts?
Get the latest barista jobs sent straight to your inbox.
Related jobs