Baristas
Wait staff
Chefs
FOH
Kitchen hands
Awesome jobs for awesome people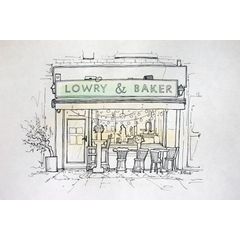 Barista / cafe assistant
at Lowry&Baker
Date Posted

20 Nov

Location

London, GB

Address

339 Portobello Rd, London W10 5SA

Job Type

Full-time

Compensation

£11

Compensation Type

Hourly
Looking for a reliable hard working full time barista / cafe assistant, 40hrs per week, no evenings, but must be available for weekends. Very good pay plus shared services charges.
Location
View directions
Share this job
Want to spread the word or know someone who would be interested in applying for this job?
Apply to this job
Easy application - no signup required!
Sign up for job alerts?
Get the latest cafe all-rounder jobs sent straight to your inbox.
Related jobs