Baristas
Wait staff
Chefs
FOH
Kitchen hands
Awesome jobs for awesome people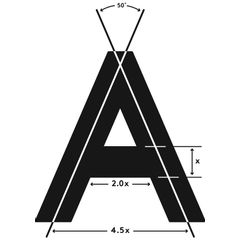 Trainee Barista
at Association Coffee
Date Posted

6 Nov

Location

London, GB

Address

56 Ludgate Hill, London EC4M 7JW

Job Type

Full-time
Association Coffee has an opening for a Trainee (or junior) Barista to join the team. Experience is not necessary. More important is a genuine interest in speciality coffee and a desire to develop in that direction.

We have two stores located in the City, at EC3 and EC4. We make espresso and filter and provide a small menu of baked goods from our favourite London bakeries. Beans are from Square Mile, Workshop and occasional international guest roasters.

As a café we aim to be different in two simple ways:
1) We are specialised. We don't make salads or serve wine in the evening. We are coffee professionals and pride ourselves on being good at it. We believe in doing one thing well and that focussing is the way to be better.
2) We create stores that look and feel unique. They are designed to be engaging for customer and a great work space for staff.

We are looking for someone who wants to learn from the ground up, who takes pride in their work (whatever it is) and who is easy going. We like to hire nice people.

While some experience in hospitality is valuable, we will hire more on personality and attitude. In fact, we prefer you to come with little or no barista experience, because we will train you properly in the practical and theoretical aspects of modern espresso and filter. We will invest time into your development and provide the environment and support for you to become a highly proficient and capable barista.

For a new-comer to the Specialty Coffee industry this is an outstanding opportunity to join a quality driven team and to learn from seasoned baristas.

The position is for our store on Ludgate Hill. The store is open Monday to Friday / closed on weekends. If this sounds like you, please send a copy of your CV to sam@londoncoffeeproject.co.uk, with a note outlining your experience to date and interest in the role.

Location
View directions
Share this job
Want to spread the word or know someone who would be interested in applying for this job?
Apply to this job
Easy application - no signup required!
Sign up for job alerts?
Get the latest barista jobs sent straight to your inbox.
Related jobs